ABS roof boxes
ABS roof boxes

Roof boxes are developed to transport luggage, skiing equipment and general cargo.
A must, whenever the load capacity of the car is limited. Made of thick ABS with UV protection, with embossed gray finish or 3 trendy shiny black/grey/white finish.
Available in different sizes and capacities (from 330 to 630 liters).
ABS with anti-scratch acrylic methacrylate. Impact-proof UV-resistant ABS plastic.

4 mm thickness at origin.

Central locking system with 2 or 3 fastening points.

Opening system: metal callipers with contrast spring.

Fitting system to the bars: double set of "U" hooks (4x60 mm + 4x92 mm)

Included: instructions manual + 2 fixing straps for holding the cargo
---
---
---
---
---
---
Box
280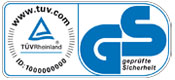 ---
Box
410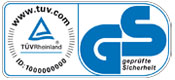 ---
Display rack for 3 Box
With sliding central shelf
---
---